real stuff
It is the sincerity
.
Red apple furniture
Founded in Hong Kong in 1981, Shenzhen Tiancheng Furniture Co., Ltd. is a brand of "Red Apple", which mainly deals in high-end panel furniture, sofas, mattresses, bedding and custom furniture. It integrates R&D, production and marketing. , a modern furniture manufacturing enterprise that serves the whole. The company is located in Lushan Industrial Park, Longhua New District, Shenzhen. It covers an area of ​​400,000 square meters and has a registered capital of 253 million Hong Kong dollars.
In 1987, the company set up a production base in Shenzhen. With its high-quality products and simple, modern, fashionable and environmentally friendly design style, "Red Apple" furniture has been widely trusted and recognized by consumers at home and abroad for more than 30 years. Exported to Europe, America, Southeast Asia and South Africa and other countries and regions. The company has become one of the most large-scale and influential companies in the Chinese furniture industry, and ranks among the best in the national civilian furniture market.
Following the core concept of "real material is the sincerity", Red Apple Furniture carefully selects the materials used, strives for excellence in the process, and strictly selects suppliers. The plates are in line with European E-1 environmental standards. Since its establishment, the company has adhered to technology introduction and equipment innovation. It has invested in the complete set of panel furniture and mattress production equipment from Germany, Italy, the United States and Switzerland, achieving accurate, efficient and intelligent production. Adhering to the business philosophy of "Take the national brand with Tianxin heart", the company has continuously developed and innovated, and has won many certifications and honors for many years: such as Hong Kong "Q唛" quality product certification, "China Environmental Labeling Product Certification", " "Quality and Integrity Enterprise Award", "Top Ten Furniture Brands", "Wooden Furniture Manufacturing Industry Leading Enterprise" and "Healthy Sleep Innovation Research Base".
MDF
The MDF used in the red apple furniture is all high-quality plates with free formaldehyde emission reaching the European E-1 environmental protection standard (≤9mg/100g).

glue
Red apples use internationally renowned brands of white glue and hot melt adhesives. They are of high quality, ensuring firmness and sealing. They can withstand the test of cold and high temperature climate. The content of harmful substances in glue is far lower than national standards.
Solid wood
Red apples are mainly imported from Europe and Southeast Asia, and have advanced drying equipment to ensure the stability of the wood

Edge banding
Red apple is made of high quality veneer edge banding, German REHAU brand PVC edge banding and thin PVC edge banding with imported raw materials. It is equipped with advanced edge banding machine, the edge is firm, the surface is flat, the color is realistic, and it does not fade under high and low temperature climate. Deformation.
paint
Red apple uses the world's leading technology equipment to use UV light-curing paint water-based paint to improve the surface hardness of the furniture, more acid and alkali resistance, and greatly reduce odor. The use of the Italian Giardina paint line makes the finished surface smoother.
Hardware
Red apple furniture uses high-quality imported hardware accessories, through strict opening and closing test and acid mist corrosion test, long-term use does not deform.

Rooted in Hong Kong • Towards the world
"Red Apple" is definitely a familiar name. It
was founded in Hong Kong in 1981. With the design style, high-quality raw materials and reasonable price for Hong Kong's home life taste, "Red Apple" furniture quickly occupied a seat in the Hong Kong furniture market and became a seat. A household name. Since the 1980s, we have been closely following the global trend of home design, bringing the furniture that meets the needs of Hong Kong's living environment. It has been well received by the general public and continues to lead Hong Kong's sales. At present, almost every building in Hong Kong has our products!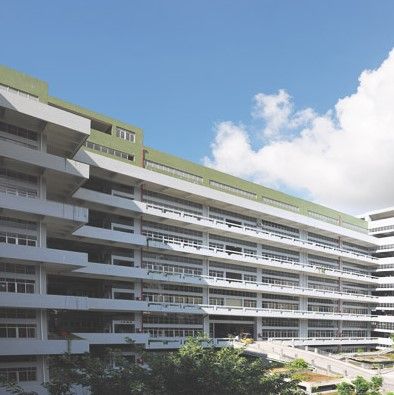 1981
Founded in Hong Kong
With the design style, high-quality raw materials and reasonable price for Hong Kong's home life taste, "Red Apple" furniture quickly occupied a seat in the Hong Kong furniture market and became a household name.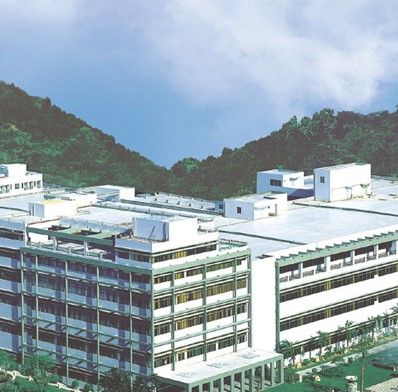 1987
Shenzhen set up production base
It has become one of the largest Chinese furniture companies and has been ranked among the top in the national residential furniture market.
Year 2014
Internet +
The company has developed a "standard + custom + space design" market strategy, marking the official entry of Red Apple furniture into the "customized era"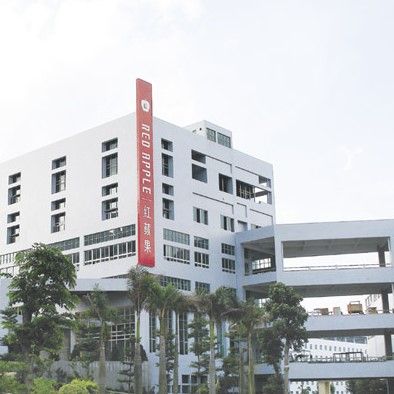 100
Sold in multiple countries and regions
Currently, "Red Apple" furniture is sold in more than 100 countries and regions including the United States, Britain, Spain, Australia, the Middle East, Southeast Asia, Russia, Poland and Eastern Europe.
Our Mission
Create high-quality furniture and provide intimate service – this is the promise of "Red Apple" furniture to consumers around the world.
We have done it today and will do better in the future!
.......................................................................................................................................................................................................................................................................................................................................................................................................
The company will make every effort to create the brand image of Red Apple's "sincerely customize a beautiful life", integrate all resources, conduct business model exploration and innovation, and further strengthen the integration of industrialization, information and intelligence, comprehensively enhance the core competitiveness of enterprises and achieve sales. The leap in performance has resulted in a successful transition from product manufacturers to "whole home solution providers".
Brand Honors
-
With a long history and accumulation of thirty-seven years, each piece of furniture embodies the personality and innovative spirit of the red apple.


Development Path
-
With excellent quality and perfect after-sales service, it has won the trust of consumers and become a famous brand of consumers.


To install this Web App in your iPhone/iPad press
and then Add to Home Screen.